an experienced team
of professionals are at your side to ensure that the best performances are those we build together.
Carlos Cardoso, founder of Apilean in 2013, was then joined by Gregory Geneste, Associate Managing Director.
Their objective is to give more meaning to the Lean/Operational Excellence approaches by proposing a Lean/Soft Skills/Educational Innovation systemic approach. In short, Happy Lean!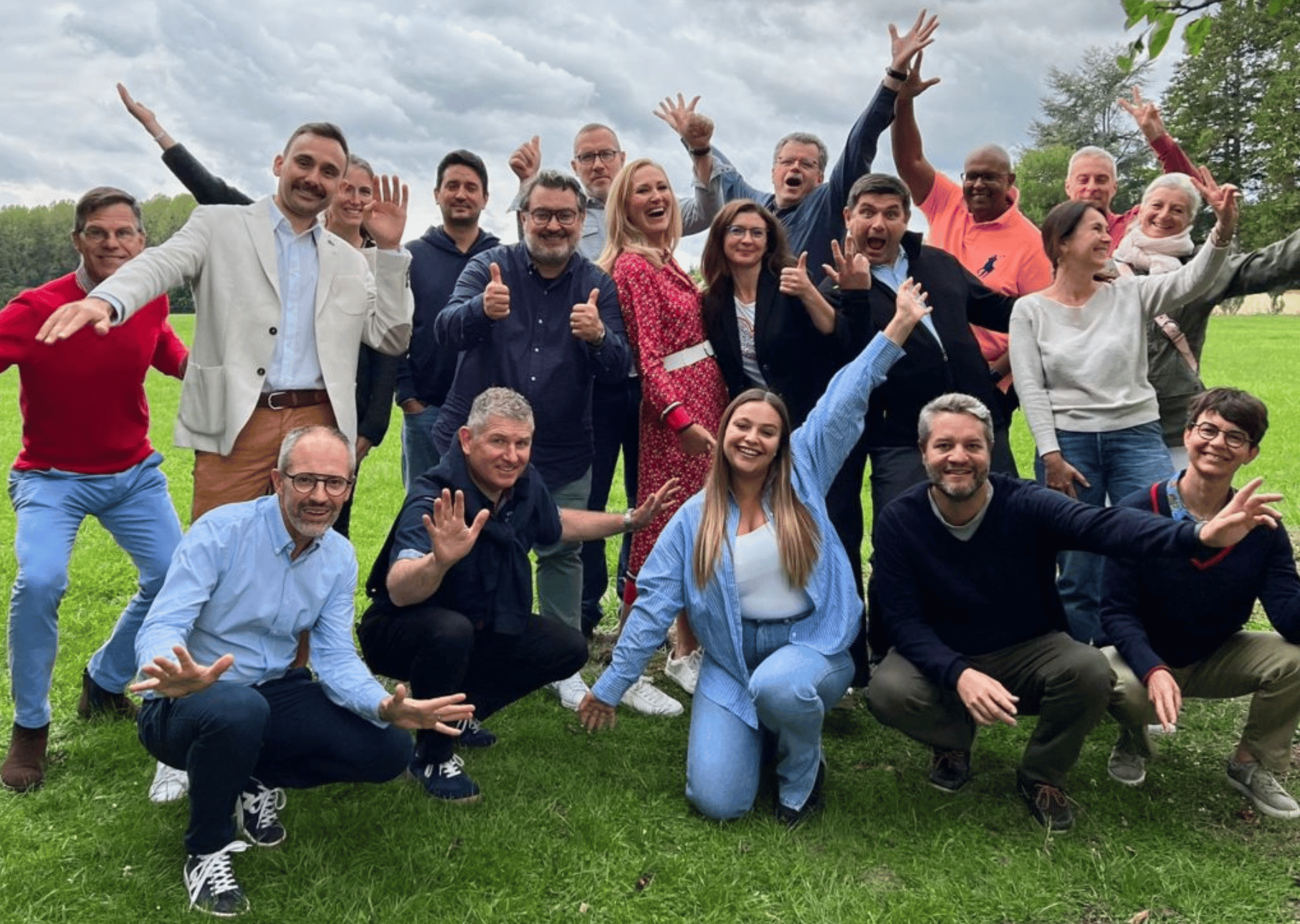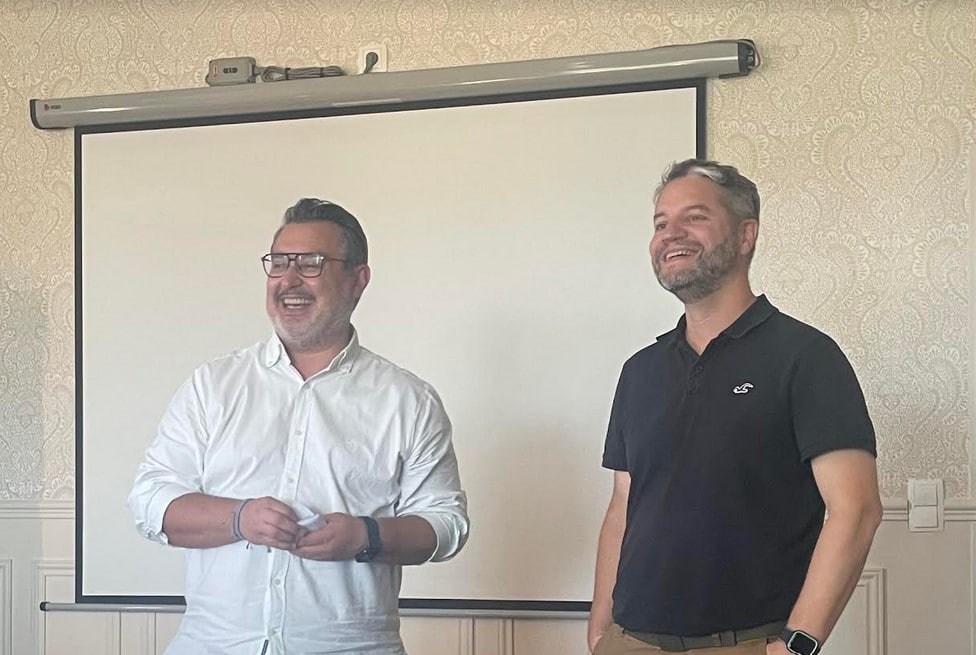 Carlos Cardoso 
for more than 23 years has been supporting companies in their quest for competitiveness and their physical and cultural transformation. After spending 15 years in operational and managerial positions with a car manufacturer, he decided to create Apilean in 2013.
Certified Lean Master Black Belt, Sensei & coach, he has also participated in several Learning Expeditions in Japan to understand from the inside the best production systems, both on the tools and on the associated routines, behaviors and reflexes.
His interest in new responsible organizations and new technologies also leads him to reflect on the companies and factories of tomorrow and the place of human Lean in them.
Grégory Geneste 
He managed operational teams at major industrial sites and various activities (production, logistics, production systems support) and then put this experience to good use by turning to consulting.
Gregory is Lean Black Belt and was also able to travel to Japan to see best practices in operational excellence.
His interest in the development of people's skills has led him to broaden his field of action to training and different methods to make it effective, but also to train as a coach in order to propose a complementary approach to that of counselling and training.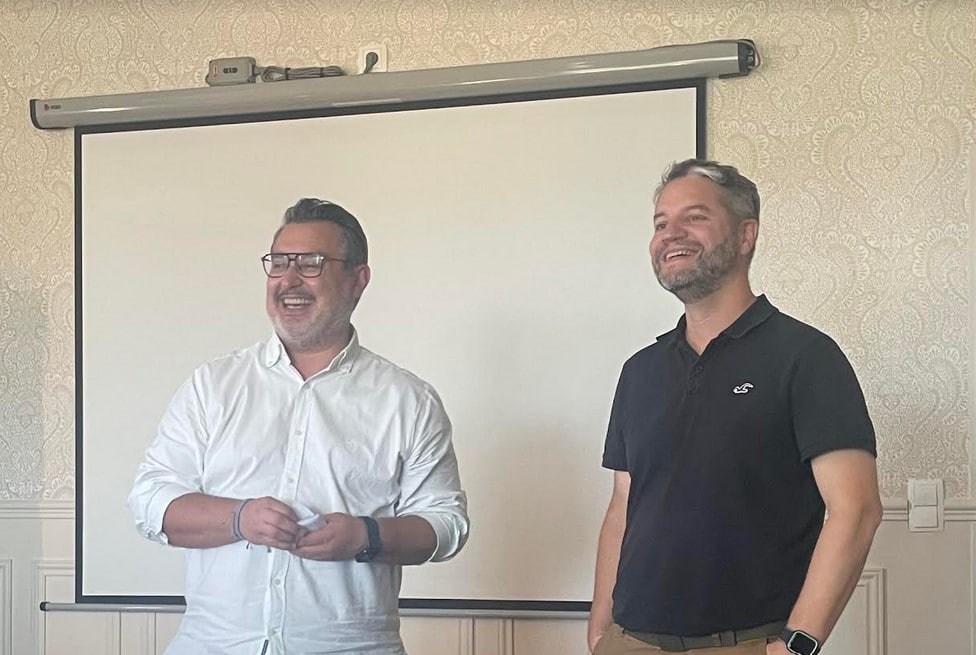 The consultants & partners
The skills of our Apileaners
Apilean relies on its Apileaners, talented experts in their fields and selected for their human qualities, their Happy Attitude and their technical skills on:
Lean Management & Operational Excellence
Soft skills and the development of the know-how of each person
Coaching
Tailor-made creation of training courses (digital learning, blended training (distanciel & face-to-face), pedagogical innovation, etc.)
Responsible organisations
The factories of tomorrow
We are proud to be a totally mixed team, based all over France and even internationally to accompany you in French, English, Spanish and Portuguese…
And when we are not with our customers, we will continue our learning, sharing and creation at Apilab, the creative space of Apilean!
Live an enriching adventure
Do you like learning, innovating to constantly imagine how to do better and give satisfaction to the customer? So do we.
Build a caring community
Human beings are at the heart of our organization so that everyone can flourish, our customers like the Apileaners.
Share your know-how
Both professional, pragmatic and positive? A state of mind that suits us!
What are you waiting for to join us?
We are looking for consultants in Lean Management, Soft Skills and Educational Innovation.
If you subscribe to our values, whether you are independent or not, and if your career path corresponds to our needs, send us your application. We look forward to meeting you.
Let's start the adventure together